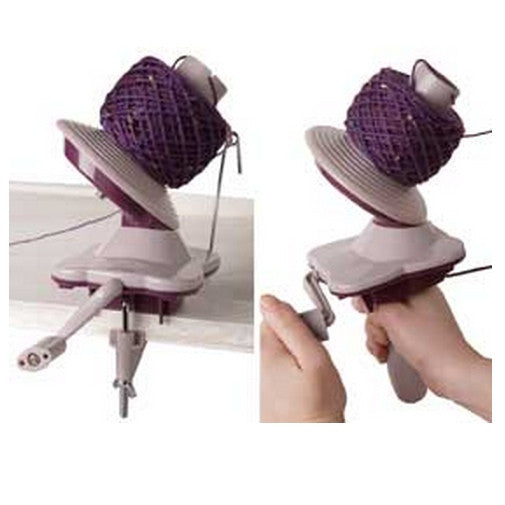 Knit Picks Ball Winder
Transform hanks or skeins into compact centre--pull balls that sit nicely while you knit. As with our Options needles, we interviewed knitters to find out what they would like best in a ball winder, what we found is that everyone is different. Some knitters prefer to hold their ball winder while some prefer to clamp it to a table, so we created a ball winder that could do both. Use the clamp for tables or connect the ergonomic handle to use when you want to hold it. Best when used in tandem with a Yarn Swift. Ball winder holds approx 100 grams or 3.5 ounces of yarn.

Note: The metal yarn guide arm comes folded against the ball winder for shipping. The guide arm needs to be moved and positioned opposite the winding handle for correct operation.
If we don't have something in stock please feel free to contact us, we can look into special ordering it for you.