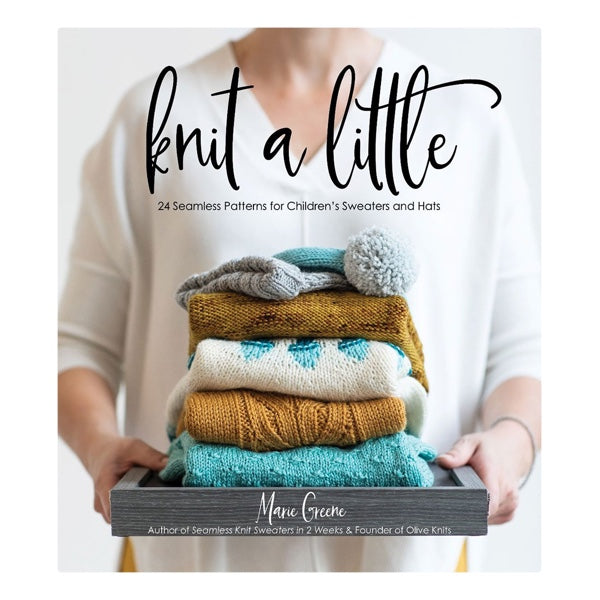 Knit a Little by Marie Green
Marie Greene is back with a fresh new direction for her signature seamless style in this collection of 24 new patterns for kids!
With 12 sweaters (sizes 0-10) and 12 matching beanies (preemie to adult), Knit a Little reimagines some of Marie's most popular designs on a small scale.
Whether you're looking for ideas to use your yarn stash, have little ones to knit for, or just love the satisfaction of a small project, this book offers quick-to-knit, gender-neutral patterns in a range of yarn weights.
You'll find cardigans and pullovers with colorwork, cables, simple texture and more. These versatile designs will become wearable favorites in no time – and Marie's clear instructions and helpful tips will ensure your success from start to finish. The hardest part will be choosing which one to cast on first!