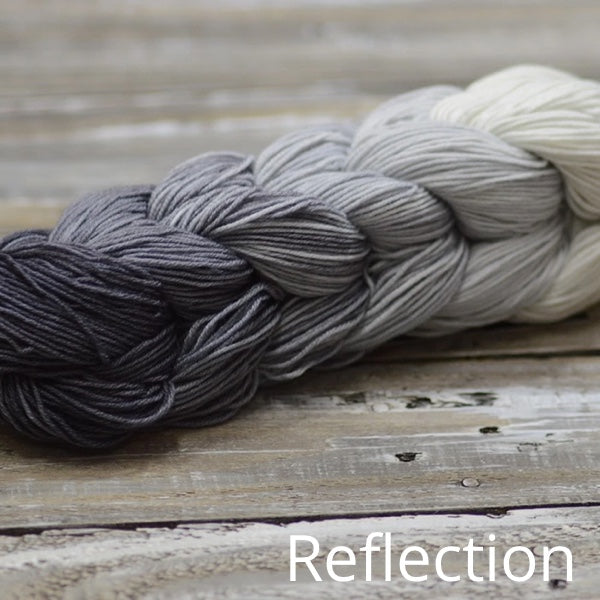 Artfil Colour Bundles SALE
We currently have 2 in stock.
CLEARANCE 20% OFF
Artfil Colour Bundles are braids of 6 gradient colours in Artfil's super-soft fingering yarn, Belle. Each colour is approx. 20g. for a total of 406m/444 yds per braid. To achieve a true gradient look work simultaneously the required skeins. Colour bundles are great for socks, sweaters, shawls, scarves, hats, mitts - ANYTHING. Please note, the colour braid is made of six separate colour stands, and is NOT a single strand of yarn that is dyed as a gradient. Artfil Colour Bundles also make great gifts!
80% Merino Superwash Wool / 20% Nylon
406 m ( 444 yds) /120 g (4.23 oz.)
26-32 sts = 4″ (10 cm) on US 1-4/2.5-3.5 mm
Fingering weight
Manufactured and dyed in Canada
How Much Will I Need?
1 bundle: hat, cowl, mittens/gloves, scarfette, socks, slippers, baby sweater (0-3 mos)
2 bundles: full scarf, medium-sized shawl
3 bundles: full-sized shawl, vest
4 bundles: adult sweater