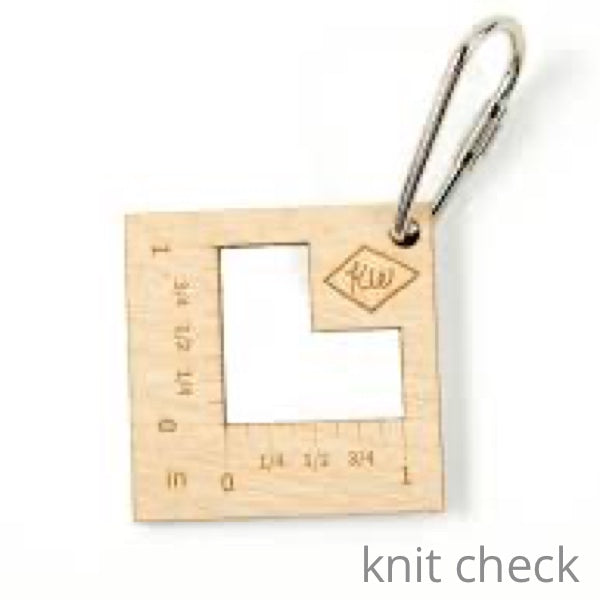 Kelbourne Knit Check Keychain
We currently have 1 in stock.
The Kelbourne Needle Check keychain is a handy took you can take on the go! It measures 2" square and sizes needles ranging from US size 0 (2 mm) to Us 13 9 mm. It's made in the USA out of 1/8" birch wood and is easily attached to your keys, project bag, or circular needle with a small carabiner.