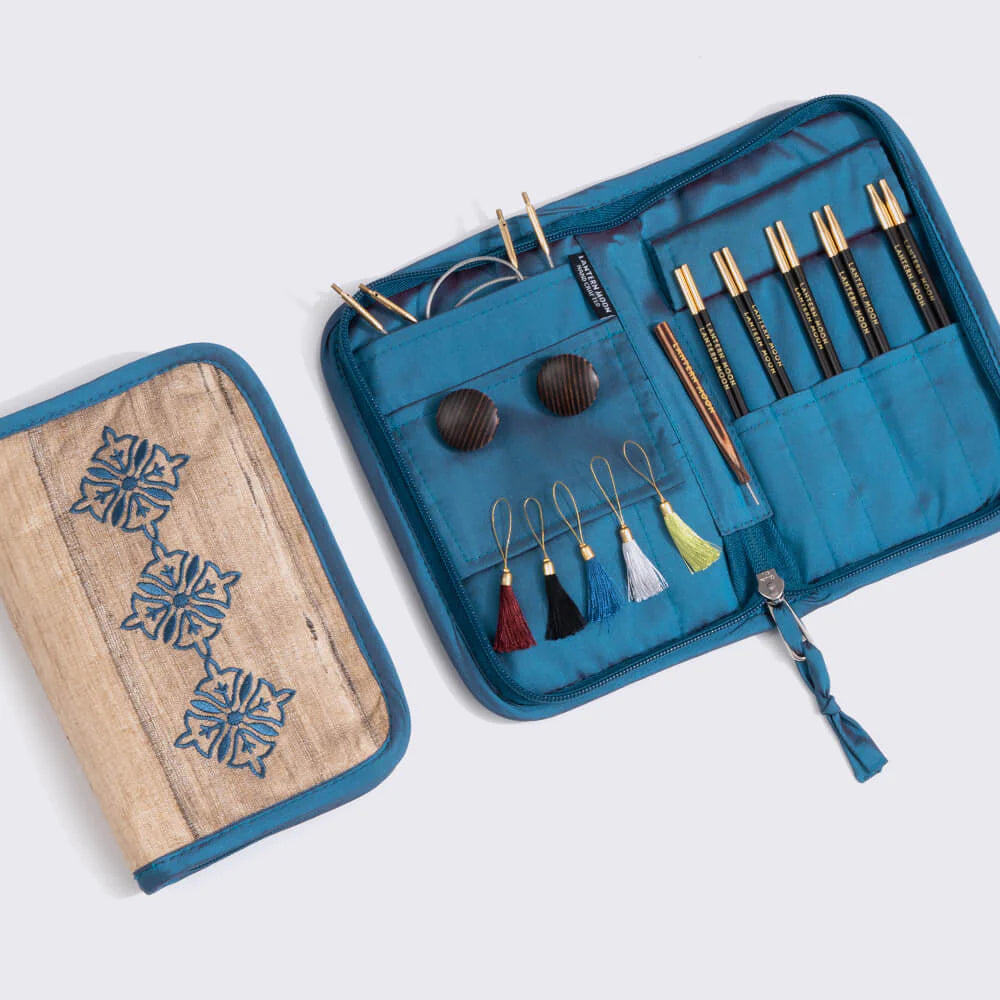 Knitters Pride Lantern Moon Interchangeable Circular Needle Set: CHARM/5"
We currently have 1 in stock.
The Charm Interchangeable Needle Setis the ultimate combination of style and functionality. It is perfect for knitters who want to try their first refined set of interchangeable knitting needles made from ebony. It is also a practical choice for crafters looking for a handy yet stylish set when knitting en route.
With five pairs of 5" long needle tips in the most popular US sizes 2.5 - 8 and 2 stainless steel swivel cords of 24" and 32", you'll be able to tackle any project with confidence and style. The cord lengths are perfect for knitting large and bulky items in the round or flat. Use the Magic Loop technique for shorter seamless projects, such as hats or children's sweaters.
Plus, with wooden end caps, tightening tools, and colorful stitch markers included, you'll have all the accessories you need to keep your knitting organized and on point, regardless of whether you exercise your craft at home or while commuting.
The Charm Set contains
5 pairs of 5" Interchangeable Tips (US Sizes:2.5, 4, 6, 7 & 8/MM Sizes:3.0, 3.5, 4.0, 4.5, 5.0mm)
Nylon Coated Stainless Steel Cords & Accessories
2 Swivel Cords of 24" (60cm) & 32" (80cm)
The Cord length denotes the complete needle length
4 Wooden End Caps
2 Tightening tools
5 Colorful Tassel Stitch Markers
EXTRA CORDS (SWIVEL & FIXED) AVAILABLE HERE