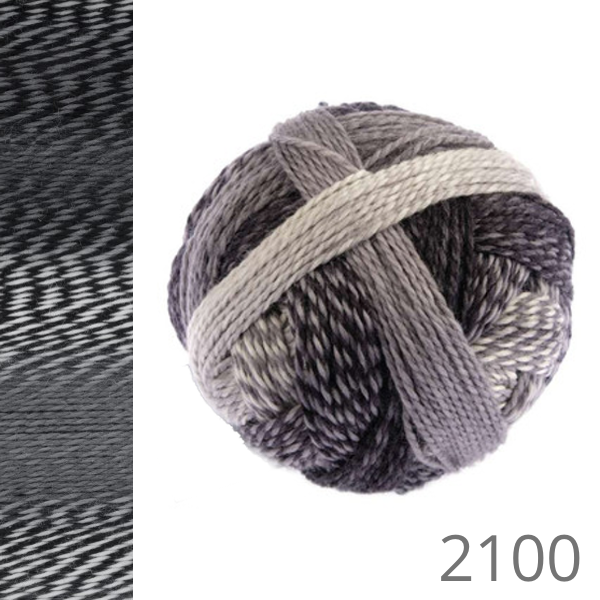 Schoppel Edition 3
We currently have 3 in stock.
Schoppel Edition 3 is a gorgeous, scrumptious, supersoft yarn with a long gradient colourway. It is machine washable and has excellent yardage. The marled, gradient colourway is especially effective in Andrea Mowry's 'Shift' series of designs (The Shift, Nightshift, Shifty, Shiftalong). It only takes 3 skeins to make The Shift. 
Due to the long pattern repeats of this yarn, each ball of yarn of the 
same colour number may look different from the outside.  
100% Merino Extrafine Superwash Wool from Patagonia
164 yards/50 gram
Sport Weight
US 2-4 needles
2-3 mm needles
Ball band gauge is 6.25 sts per inch on 2.75mm-3.5mm (US 2-4)
Suggested gauge is 5.5-6.5 sts per inch on 2.75mm-4mm (US 2-6)