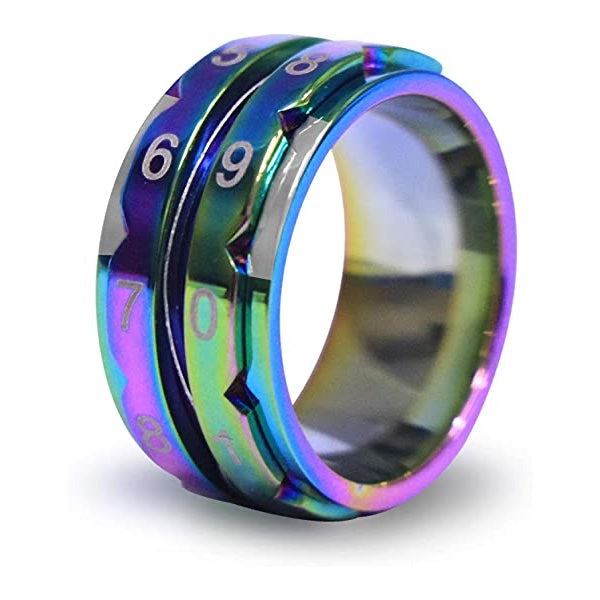 Knitters Pride Row Counter Rings SALE
CLEARANCE SLE 20% OFF
Keep track of your crochet and knitting work with our hypoallergenic stainless steel ring row-counter in a rainbow-colored metallic finish or black. 
Made with hypoallergenic stainless steel.

Available in either rainbow-coloured metallic finish or black.

Row counters rings are intended to be worn on your index finger or thumb. 

Rings come packed in a gift box with a clear window.

Available in standard ring sizes 7 (17.3mm diameter) to 12 (21.4mm diameter). 
NOTE
the rainbow-coloured rings seem to photograph a bit on the blue/purple side in the company product-shots, but they are multi-coloured (see picture on grey background)
some reviews recommend buying a size larger than you would normally wear (for a wedding band or engagement ring)