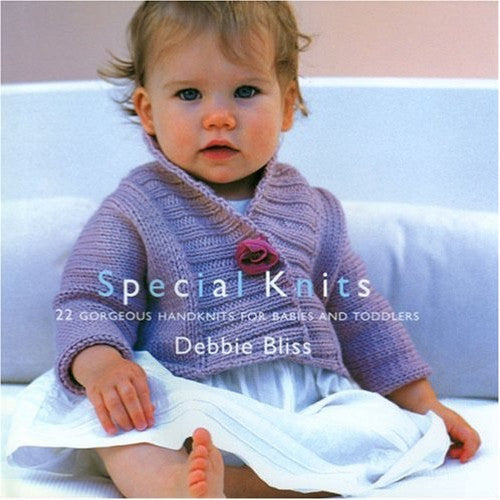 Special Knits by Debbie Bliss SALE
We currently have 1 in stock.
CLEARANCE SALE 50% OFF
In Special Knits, Debbie Bliss presents a lovely collection for newborns that will be cherished and handed down for years to come. Some designs are simple to make -their special quality lies in the softness of the knit, often a cashmere mix. Others are unique for their trimming-a scattering of beads, a velvet bow, an organza ribbon. For those who prefer more of a challenge, there is a sampler blanket or a cross-stitch embroidered gingham cardigan. With clear step-by-step instructions, simple charts, and charming photos, this is another irresistible collection from the foremost designer of knitwear for babies and children.