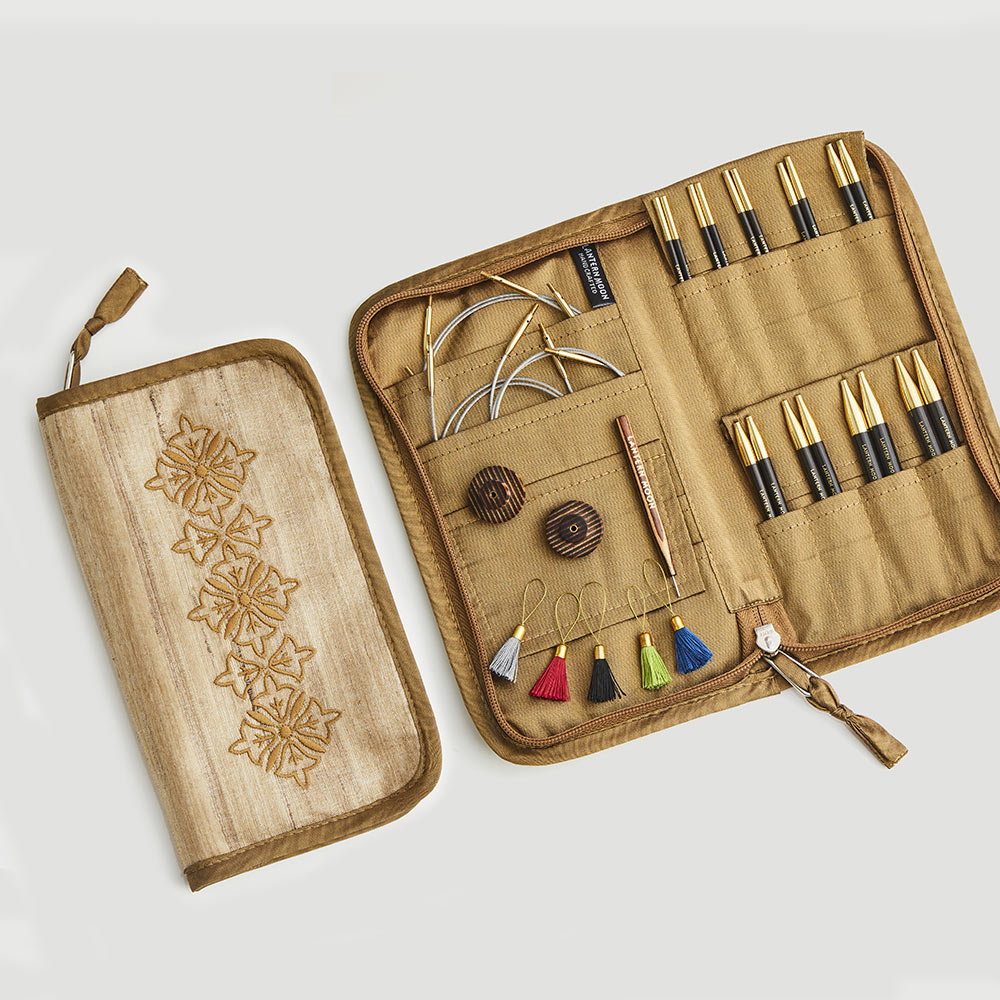 Knitters Pride Lantern Moon Interchangeable Circular Needle Set: ANCESTRY/4"
We currently have 1 in stock.
The Ancestry Interchangeable Needle Set contains 9 pairs of 4" ebony needle tips.
The needle tips are made of our prized liquid silk finished Ebony wood, which provides a smooth glide for all yarn types. The 24K plated brass connector ensures a smooth join between the cord and the needle tips, which are perfectly shaped for ease of knitting.
Set Includes: 

Set of 9 pairs of 4" Interchangeable Tips: US

2.5, 3, 4, 5, 6, 7, 8, 9 & 10

or metric

3.0, 3.25, 3.5, 3.75, 4.0, 4.5, 5.0, 5.5 & 6.0mm

Nylon Coated Stainless Steel Cords: 

1 Swivel Cord & 1 Fixed Cord each of 16" (40cm) & 20" (50cm)

(Cord length denotes complete needle length)
4 Wooden End Caps
2 Tightening tools
5 Colorful Tassel Stitch Markers
Needle Case
The case is made with Khadi silk, a historically significant Indian material. The exterior features lovely floral motif embroidery. Inside there is room for multiple interchangeable needle tips and cords. The zippered case keeps all contents safely stored and organized. These needle sets are designed by artisans for generations of use by skilled knitters.
EXTRA CORDS (SWIVEL & FIXED) AVAILABLE HERE