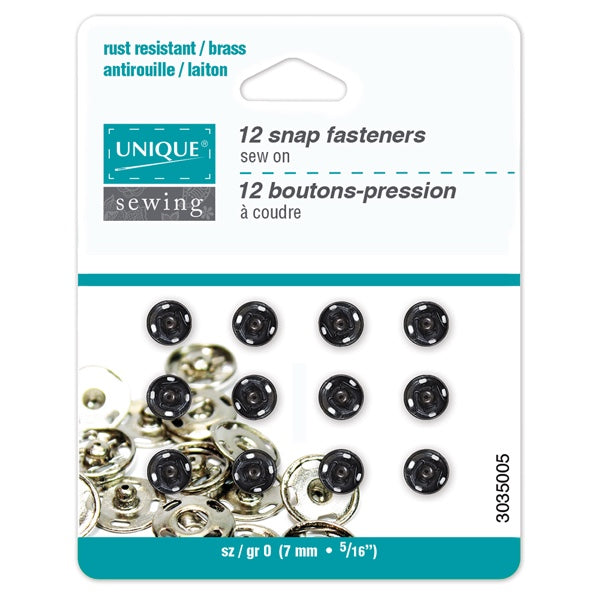 Unique Snap Fasteners
We currently have 6 in stock.
Snaps are a wonderful way to negotiate button issues. Rather than going to the trouble of making button holes, you can sew snap fasteners on the insides of the button band and attach buttons on the outside. Snaps are also especially useful for button holes that are inclined to stretch out of shape. Snaps are typically sewn on with a regular sewing needle and sewing thread that matches (for black snaps we prefer black thread and for silver/nickel snaps we like thread that matches the project).
How-To Sew on a Snap