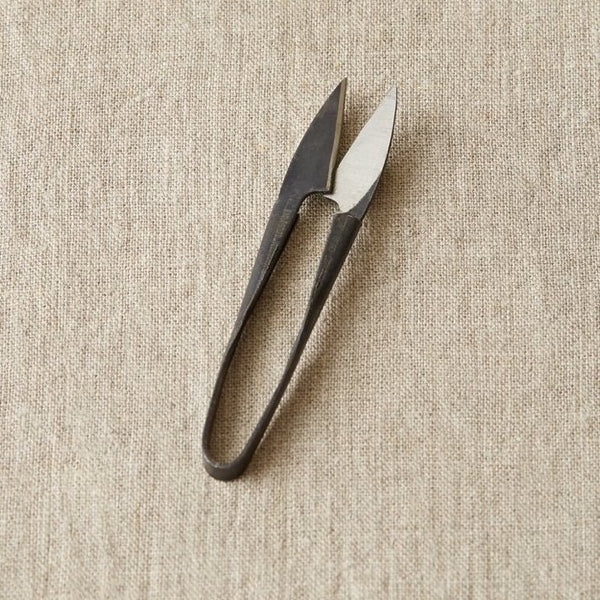 Cocoknits Yarn Snips
We currently have 9 in stock.
Forged iron snips are an ancient concept – you may have seen larger ones once used for sheep shearing. Ours are the same concept, but much smaller. So many snips have razor-sharp blades with plastic handles, a no-go for me. Ours are rustically forged from one piece of steel so they will never break. They are slim, don't require you to unfold or get your fingers through openings, and are approved for TSA travel through security (a blade less than 3" long). Streamlined and good for only one thing – snipping yarn. Each snip/scissor comes with a natural vegetable-tanned leather protective cover.
Details
One-piece snip is made of forged black steel
Leather point protector is natural, vegetable-tanned leather
4″ in length
Includes
How to Use
Please note these are snips, not scissors, and they are imperfectly hand-forged. They have a nice heft in the hand, and the good news is that no one is going to borrow them from your knitting kit – they are really only good for snipping yarn!