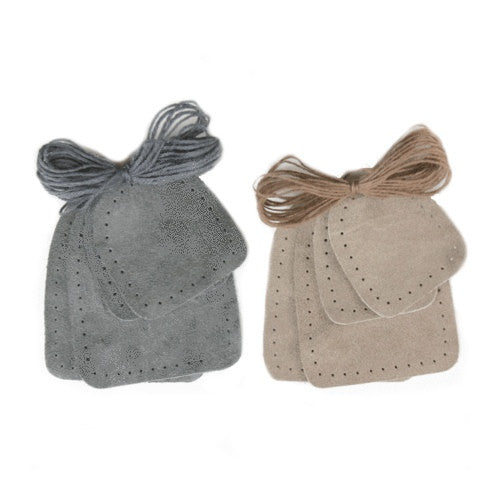 Fiber Trends Slipper Bottoms 2-Piece
We currently have 2 in stock.
Two piece slipper bottoms for styles like AC-14 (Ballerina Slippers), where full soles are not appropriate.  Can be used with any style slipper in place of full soles.
Cut from soft, genuine suede, punched for easy sewing and packaged with sock yarn for stitching to your slippers. 
Choose from charcoal or camel colours. 
Made in the USA from domestic cowhide.
Wash by hand
Small (to fit children's slippers)

Medium (to fit women's slippers)
Large (to fit men's slippers)