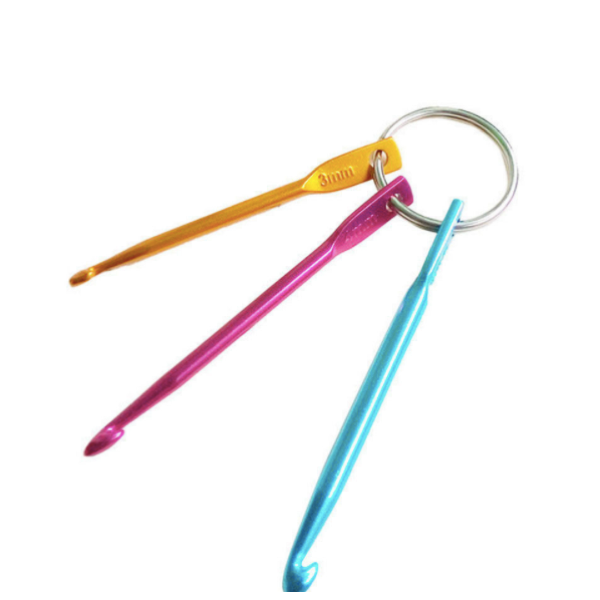 Emergency Fix Keychain
We currently have 34 in stock.
Dropped a stitch? These handy aluminium crochet hooks are attached to a keychain, so you can keep it with your keys or knitting bag at all times. Use the crochet hooks to pick up the dropped stitch, and carry it up the ladders until you can return it to your knitting needles. Sizes included:  3mm/US2.5, 4mm/US6, and 5mm/US7.