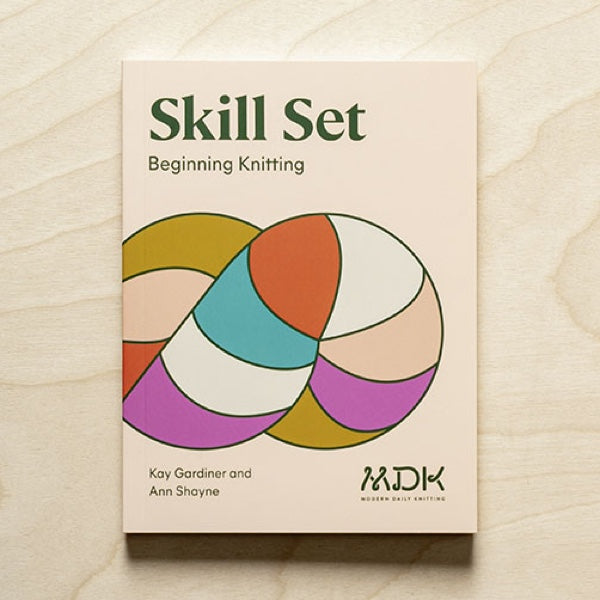 Skill Set: Beginning Knitting from MDK
We currently have 1 in stock.
Modern Daily Knitting has been helping knitters since 2003. Now, they have distilled those years of teaching into the only book you need to start your knitting journey. There's never been a how-to-knit book like this. It's little. Smart. Encouraging. In 9 short lessons, with dozens of clear illustrations, we teach everything a new knitter needs to know and nothing they don't. This is it. Skill Set gives you the keys to the kingdom.
The 9 Lessons
Everything a new knitter needs to know, short and sweet. These lessons draw on decades of knitting experience by Kay and Ann.
Lesson 1: Supplies, Casting On, Knit Stitch, Binding Off
Lesson 2: Purl Stitch, Combining Knits and Purls
Lesson 3: Basic Shaping: Increases and Decreases
Lesson 4: Knitting in the Round
Lesson 5: Basic Lace and Cables
Lesson 6: Basic Colorwork: Stripes, Stranding Intarsia
Lesson 7: Finishing: Weaving in Ends, Seaming, Blocking
Lesson 8: Patterns, Yarn, and Gear
Lesson 9: Fixing Mistakes
They emphasize practice in each lesson, so there are swatches to make for each technique. There's just one pattern, for a simple hat, that lets a new knitter try out the techniques.