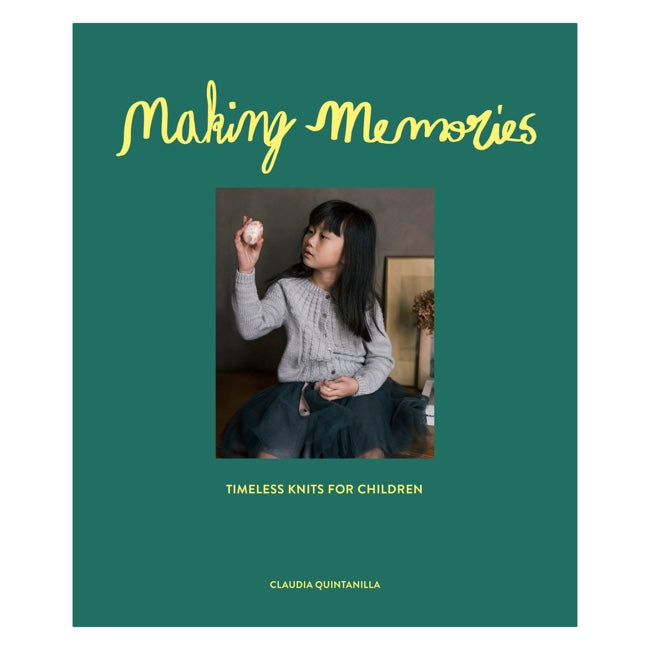 Making Memories: Timeless Knits for Children from Laine
Making Memories: Timeless Children's Knits is a charming collection by Claudia Quintanilla.
It includes 25 knits for children — from cardigans, sweaters and two cozy blankets to smaller pieces, like socks and mittens. Most patterns are graded from newborns to 10-year-olds and feature various yarns and knitting techniques.
What about a colourwork pullover, an all-over lace scarf or an embroidered cardigan? The classic knits combined with the dreamy photography and playful illustrations create a children's knitwear book unlike anything seen in this genre.
Claudia Quintanilla is a yarn shop owner and knitwear designer based in Toronto, Canada.
Originally from El Salvador, Claudia found the colder climate of Canada to be the perfect setting for knitting.
However, it wasn't until she stayed at home to care for her young daughter, that she found the rare combination of pleasure, tranquillity and passion in knitting.
184 pages
25 knitting patterns
Hardback with fabric cover
Print only, no digital download code available
Weight: Approx. 700 g / 1.55 lb
Dimensions: 196 x 231 x 20 mm
ISBN: 978-952-7468-65-4
Printed in Latvia