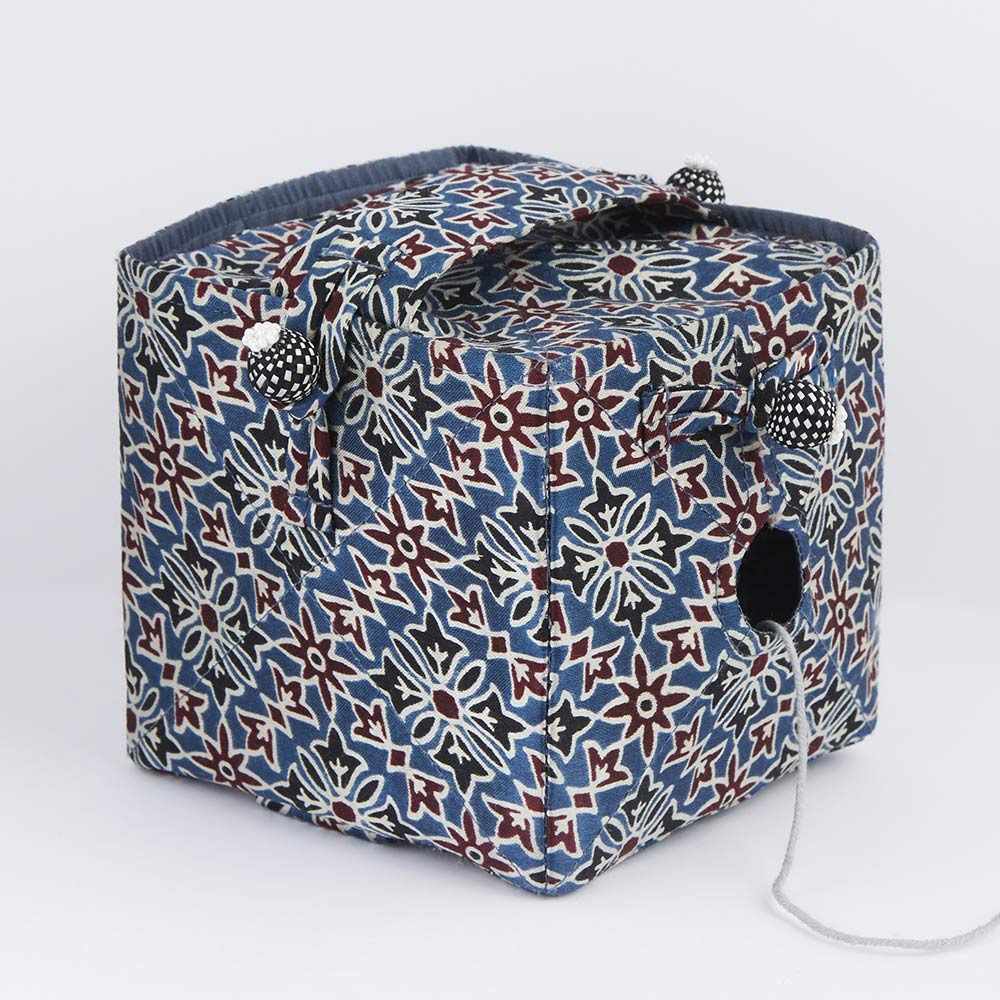 Lantern Moon Knit Out Box
We currently have 2 in stock.
This lovely modal satin knit-out box is designed to hold and contain individual balls of yarn. This 5" box has a keyhole opening that allows yarn to feed out from inside, keeping it free of dirt and entanglement. A closable lid and button-hole closure with side handles complete the look of simple elegance.