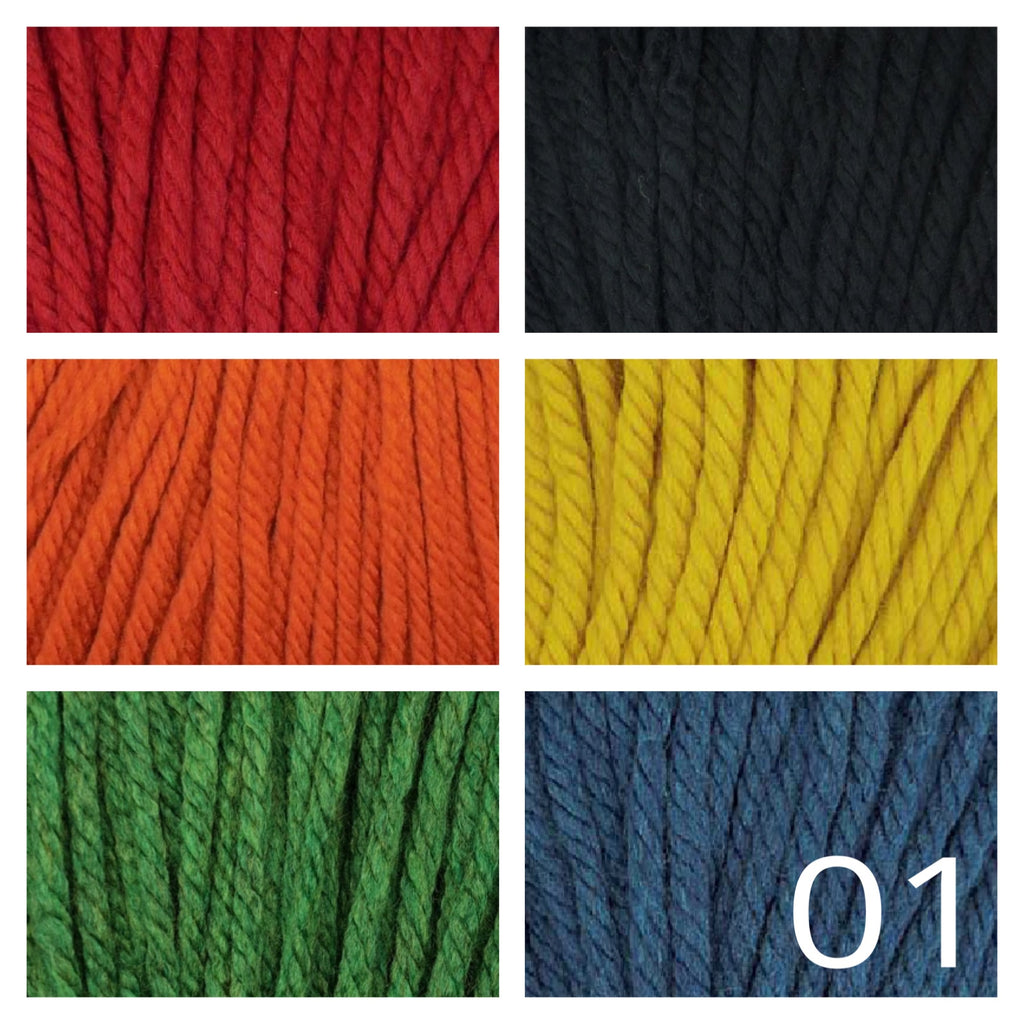 JW Anderson/Harry Stiles Cardigan Kit PRE-ORDER
PRE-ORDER KIT  (see below for details)
This striking patchwork cardigan will introduce a relative newcomer to various hand knitting stitches; from simple Garter Stitch, through lovely textured Moss stitches to a Colour Stranded technique featuring a Hounds Tooth pattern. It's knitted in manageable pieces, which are then sewn together, which makes it a great project for a knit in the park.
Skill: Beginner/Intermediate

Size: One size

Flat body width: 84cm
Total Length: 60cm
Sleeve Length: 48cm
16 skeins of yarn 
3 skeins Estelle Bulky, colour A

3 skeins 

Estelle Bulky,

 colour B

2 skeins

Estelle Bulky, colour C

2 skeins

Estelle Bulky, colour D

2 skeins

Estelle Bulky, colour E

1 skein

Estelle Bulky, colour F

3 skeins Estelle Worsted, colour A 

Kit DOES NOT Include
Notes
Pre-Order
These kits are a special-order, we aren't stocking them in the store on a regular basis but you have the option to order them at any time (they will be available to purchase as long as the manufacturer makes them available to us). Your kit will ship or be available for pick-up once it arrives, and we will contact you. If you need your kit for a specific date please let us know and we can find out if it's feasible.