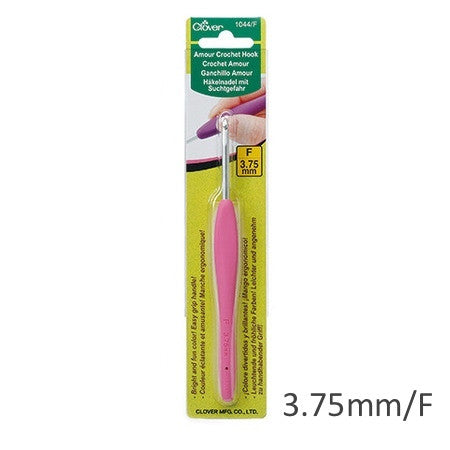 Clover Amour Crochet Hooks
We currently have 1 in stock.
Clover Amour Crochet Hooks have a soft, rounded handle that includes a "flat" space for your thumb to rest while crocheting.  The handle is made to accommodate both styles of crocheting – holding the hook from the top or holding like a pencil.  The "hook" is smooth and makes the stitches glide off the hook so work goes quicker and uniformly. Additionally, the handles are colour coded in bright, cheerful hues. Made in Japan.
Sizes 2.25mm to 6mm (B to J): made with aluminum head & shaft
Sizes 6.5mm to 10mm (K to NP): made with plastic head & shaft