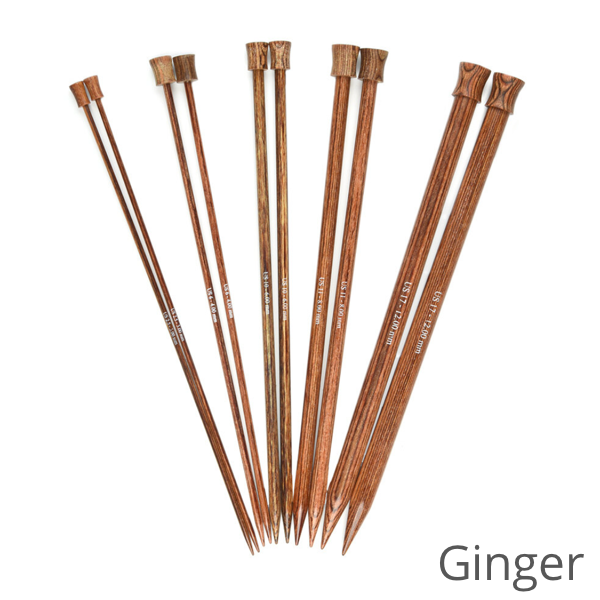 Knitter's Pride Straight Needles
We currently have 5 in stock.
Bamboo
Knitter's Pride Bamboo needles needles are made from Japanese bamboo renowned for its sturdiness m high density, superior dimensional accuracy, high tensile strength, and lower moisture content. They have sharp tips and smooth surfaces.
 Basix Birch
Knitter's Pride Basix needles possess the lightness of birch and the strength of natural wood. They have generous size end caps that keep stitches firmly on the needle.
 Zing Aluminum
Knitter's Pride Zing Aluminum needles have perfect points, are flawlessly tapered, and are ideal for all yarns and every project. They're very light on your hands, are warm to the touch, and gentle in the hand. Sizes are laser printed all needle, and generous sized end caps keep stitches firmly on the needle.