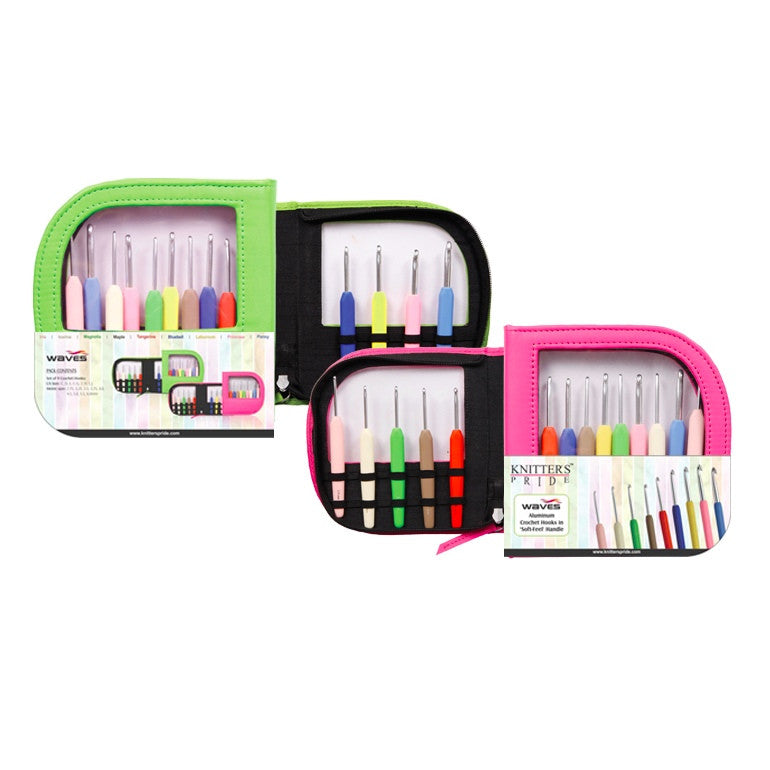 Knitters Pride Waves Crochet Hook SETS
We currently have 1 in stock.
Knitter's Pride Waves crochet hooks are ingle ended aluminium crochet hooks with sturdy yet soft grips. The Grips are colour coded and unique for each size. The hook heads have a perfectly smooth silver finish. The kit includes 9 of the most frequently used sizes (larger sizes available and sold individually).
Sizes 2.75mm, 3.25mm, 3.5mm, 4mm, 4.5mm, 5mm, 5.5mm, 6mm (US sizes C to J, 7)

Faux leather cases are available in Lime Green or Pink, both with see through vinyl.