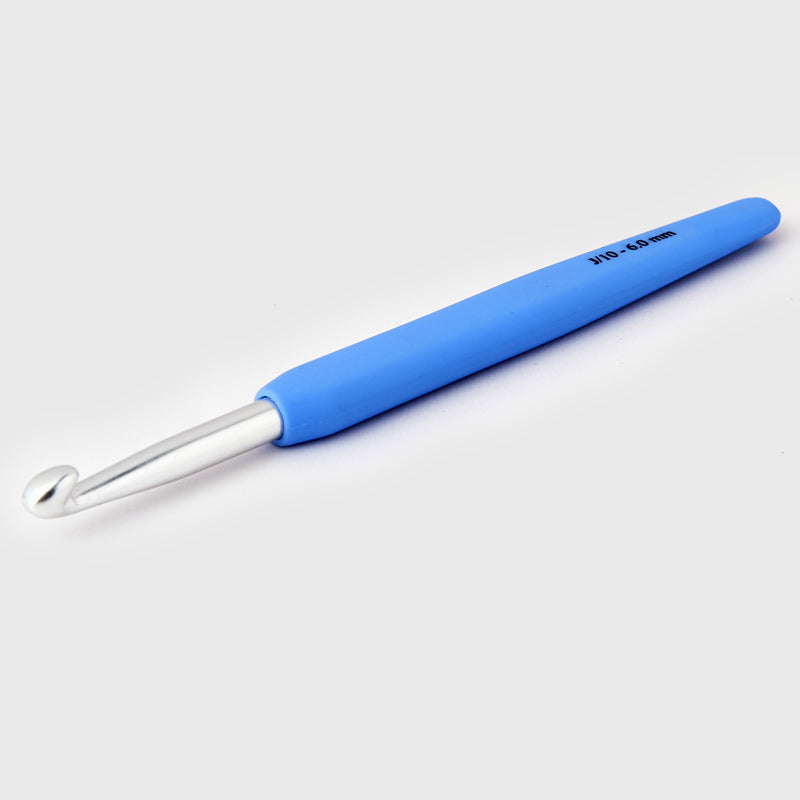 Knitters Pride Crochet Hooks
We currently have 2 in stock.
Waves (with handle)
Knitter's Pride Waves crochet hooks are single ended aluminium crochet hooks with sturdy yet soft grips. The Grips are colour coded and unique for each size. The hook heads have a perfectly smooth silver finish. 
Zing (without handle)
Zing Crochet Hooks are ideal for crochet fans who prefer the light and smooth feeling of aluminum. Smooth to the touch and with just the right amount of grip, these perfectly shaped aluminum hooks glide effortlessly for quick and enjoyable work.
Zing Single Ended Crochet hooks are available in a range of vibrant, color-coded sizes. Each hook has a stamped size on its thumb grip for easy identification.