f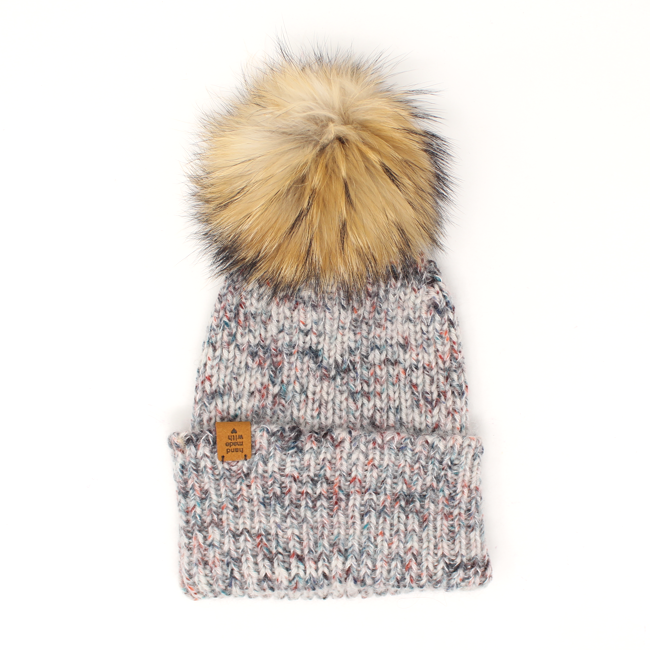 On the C Train Hat PROJECT (Cascade Superwash & Drops Kid Silk)
I think On the C Train has become my default hat pattern for exploring yarn combinations! I'm sorry if you're getting sick of it, it's just easy and versatile and free and simple to adapt ... and patterns that work make me happy!
This time round I was looking to combine a worsted weight yarn, the new Cascade 220 SUPERWASH HAND PAINTS, with a strand of kid-mohair, Drops KID-SILK. Combining the two creates a softer, fuzzier texture, and it can also create a depth of colour not otherwise available in the base yarn. In a hand-painted yarn like Cascade 220 SUPERWASH HAND PAINTS it also gives you an opportunity to shift the colours, make them darker or lighter, or bring out certain colours and make them POP! Keep reading below for more about combining, as well as the colours that play well together.
Materials
Other Projects
For some great patterns that you can also use this yarn combination, check out the following:
Let's Talk About Combining ...
In the picture above the mini-sweater on the left was knitted with just Cascade 220 SUPERWASH HAND PAINTS and 4.5mm/US7 needles. The mini-sweater on the right was made holding one strand of Cascade 220 SUPERWASH HAND PAINTS with one strand of Drops KID-SILK and 5mm/US8 needles.
When you combine a regular yarn with a kid-mohair a few things happen ...
The tension gets thicker, so you can go up a needle size (usually by 0.5mm for hats or mittens, or 1 mm or more for projects knitted at a regular tension like a sweater or a blanket, or more than 1mm for something looser like a shawl).
The colour shifts slightly. If the mohair is a lighter colour the project will look lighter, if it's brighter it'll brighten it up, and if it's darker it'll have a darker cast.
The texture changes and gets a bit softer, fuzzier, and takes on an aura.
For this project I used a neutral greyish-white which blended well with the background undyed colour of the base yarn and mellowed the overall colour out. If I'd wanted to bring out the orange speckles I could have used KID-SILK colour 32 Raspberry, or to make the teal more dominant I would use KID-SILK colour 24 Petrol.