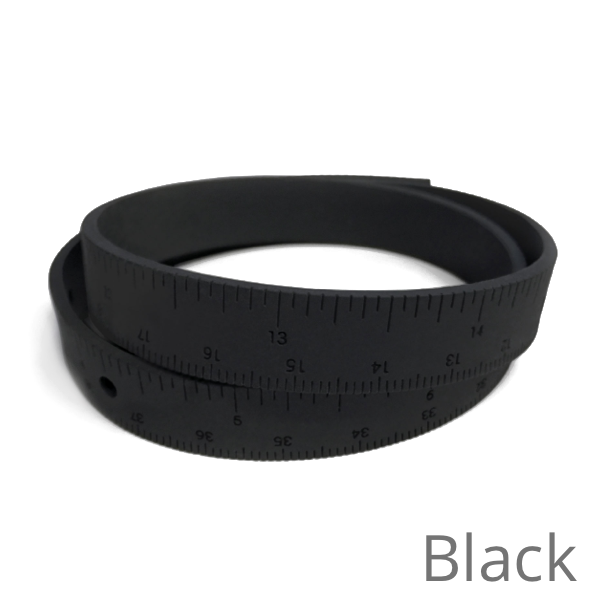 Wrist Ruler: Silicone
We currently have 2 in stock.
Rubber Wrist Ruler is a silicone wristband with engraved inch and centimetre measurements. It's a vegan alternative to the classic Wrist Ruler, and now you can wear your ruler everywhere and never take it off. It's one-size-fits-most (the full length is 18"/48cm), it's waterproof, and it's available in black, white, and a classic ruler yellow. 
Wrist Ruler is made in the US.