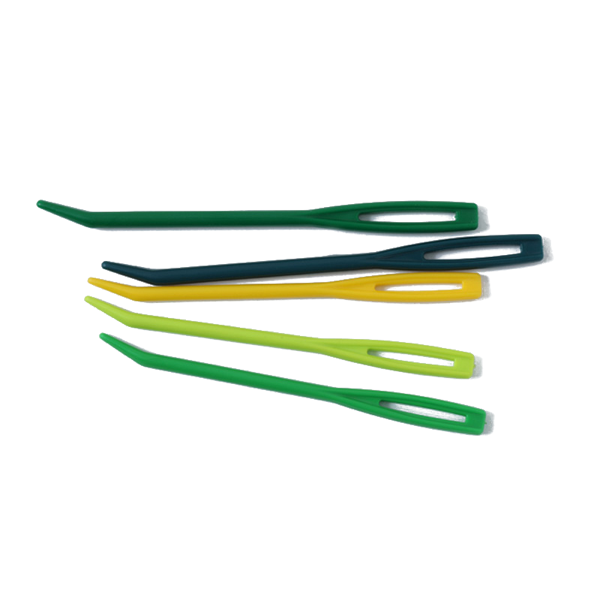 Knitters Pride Mio Tapestry Needle Set
We currently have 17 in stock.
These tapestry needles from Knitter's Pride are fabulous for marking the beginning of a round or repeated pattern. You can also use these needles to mark stitches and rows, decreases, increases, and even mistakes. They are designed to easily slip onto a needle in the middle of your knitting. They effortlessly hook into a knitted or crocheted stitch within a row without slipping out. 
 Mio Tapestry Needles Set: Pack of 2 small and 2 large needles in a PVC pouch