f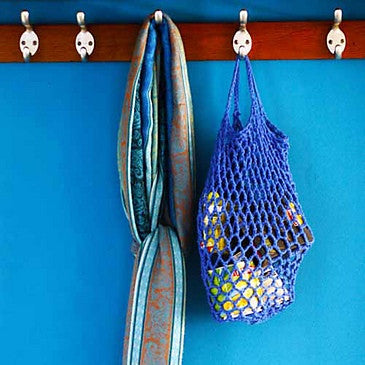 Crochet Grocery Bag Pattern FREE
We designed this bag for utilitarian purposes with myself, my friends & family in mind. It is a sturdy, medium-sized mesh bag that will be large enough to replace a regular size plastic bag from the grocery store. It comes out looking small but it holds a mighty load. It is designed to be just the right size to hold heavy groceries (like 4 heavy cans) without hitting the ground or falling out. They are also just the right size to avoid overloading and making the bag uncomfortably heavy.
This is not a large shoulder bag sized tote. If you want it to be bigger for an all-day shop or to hold really big leafy plants see the pattern prologue for alteration suggestions. 

Yarn Options
Other Materials Required:
 See projects on Ravelry.