f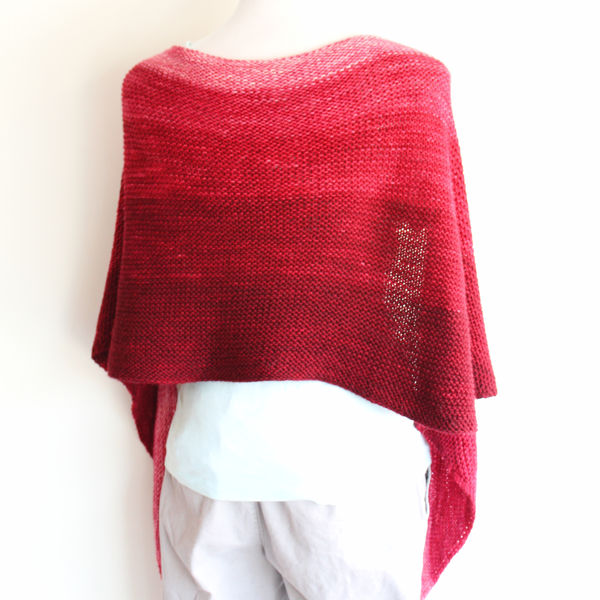 Easy Gradient Garter Scarfy-Wrap Project
This project is the brainchild of my friend Jo, and I'm very grateful that she came up with this simple solution because it's GREAT! This wrap drapes like a big scarf, but is also equally wearable as a wrap. The pattern is almost totally brainless; it's a great second or third project for a beginner knitter, but it also works equally well for more experienced knitters hanging out on the patio with a beer or a cocktail.
It's designed with the Handmaiden Casbah 5ply Gradient Kits (which we are constantly restocking), but you can use any DK or Sport weight yarn (or if you want to play around with the base math you can use other weights of yarn). You can make it as a gradient colourway, like ours, or use a single variegated, solid, semi-solid, ombre, or even self-striping yarn – it's such a simple shape that just about anything goes, it's totally flex.
As an aside, we are always restocking the Handmaiden Casbah 5ply Gradient Kits, but they are all one of a kind and individually dyed, so no two will be exactly alike.
Thank You Jo!
Size
14.5″/37cm wide x 76″/190cm long
Materials