f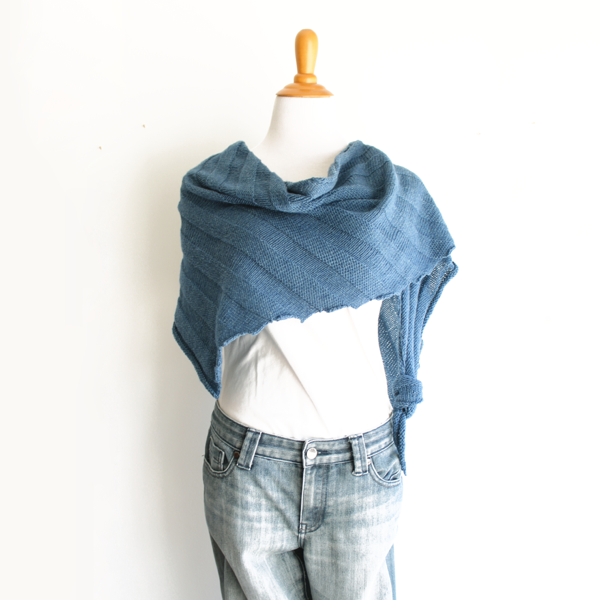 Groovy Shawl Bio Balance Project
We just finished another Groovy wrap (when something works well, I tend to go with it). The last time we made it was a few years ago with Quince & Co Sparrow, and I wanted to try it with a different textile, to see how the fibre behaved.
The Pattern
The pattern isn't free, but it's a good pattern, the kind you'll go back to over and over when you have random skeins you don't know what to do with, and the price is nominal. It doesn't take a lot of brain power (which is nice in warm weather), and is accessible to newer knitters. Basically, it falls into the "some things are worth paying for" category.
The Yarn
This time we used a new yarn, BC Garn Bio Balance. It's a deliciously soft blend of organic cotton and organic wool, an all year yarn that's especially great for people who run warm. The company is Danish, the yarn is milled in Turkey, and the fibres are from Argentina. It's definitely an idea yarn for wraps, sweaters, baby and child garments, etc. The fabric turned out soft, light, and cozy, and pretty, and our wrap is a perfect little something to throw on in spring and summer. Not too big and not too small, you wan wear it around your neck or your shoulders. If you want to make one larger, just get an extra skein and keep knitting. I loved this dark blue, it's very denimy (without feeling or knitting like denim), but now that all of our stock of BC Garn Bio Balance has arrived I've re-confirmed that all the colours are delicious!
Materials
Notions