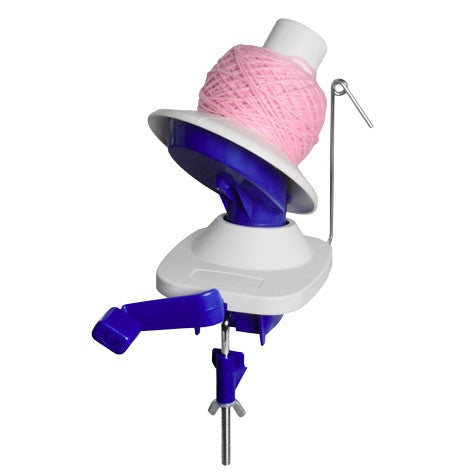 Knitter's Pride Wool Winder/Ballwinder
We currently have 1 in stock.
Hand operated yarn and fibre winder for making perfect pull balls up to 4 ounces without requiring tubes or cones. Comes with table clamp. Color: Blue and White. Measures approximately 10.5"H x8.25Wx4.75D. Weighs approximately 10 ounces. Made of plastic and metal.  Attaches to table thickness up to 6.5cm (2.6"). Note: this is the ball winder we use in the store. 
If we don't have something in stock please feel free to contact us, we can look into special ordering it for you.