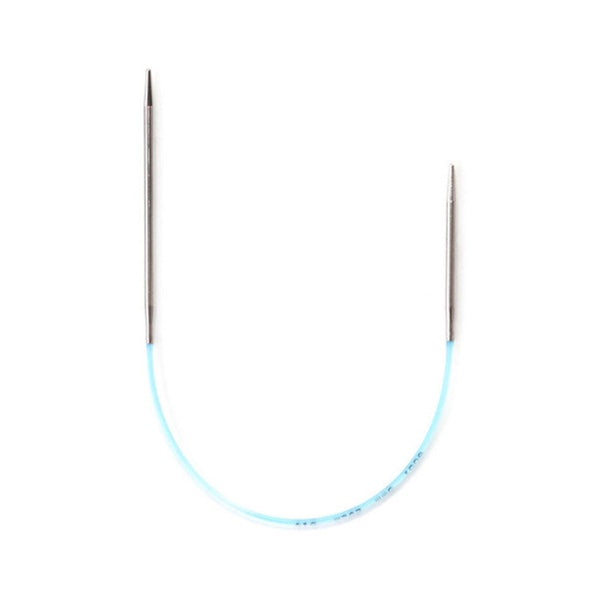 Addi EasyKnit Circular Needles
We currently have 1 in stock.
Addi EasyKnit circulars are a clever design that allows easier knitting in a small circumference (like socks, sleeves or legwarmers). These 10" circular needles feature one short tip and one long tip to help you comfortably grasp the needle while knitting! They also feature Addi's signature tips: a hollow brass core that offers strength and very lightweight, plus turbo plating that provides a smooth ride for your stitches. Actual needle lengths: The longer tip is approximately 2.75" long while the shorter tip is approximately 1.75" long.