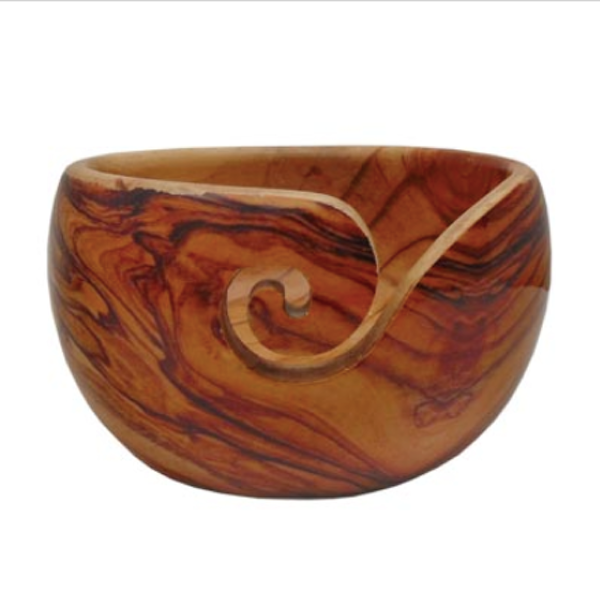 Mango & Pine Wood Yarn Bowl
We currently have 1 in stock.
NEW!
This delicious yarn bowl is made of mango, pine and other woods, and the exterior is coated in a beautifully decorative, high-gloss veneer. Each bowl features a smoothly cut yarn guide and holes to rest your needles in, or thread additional yarns. Smoothly finished with natural wax, these bowls will elevate the look of your favourite knitting spot!
Size
6" (15.3cm) wide x 3" (7.6cm) tall
Note that this is a handmade item, and sizes and shaping may vary slightly from the sample shown.