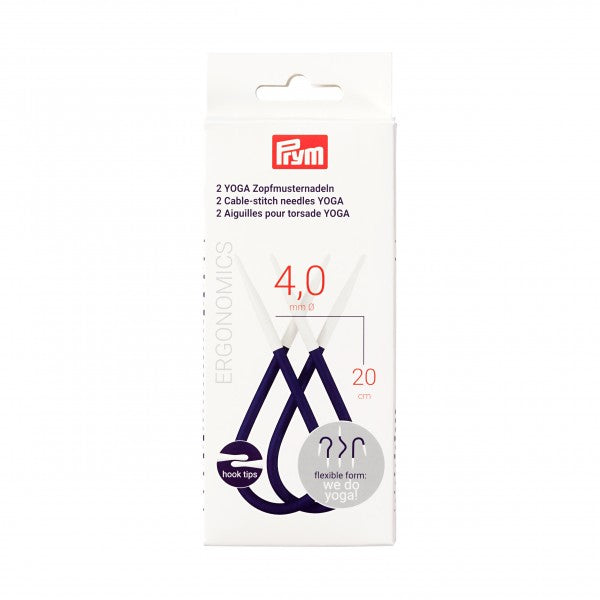 Prym Yoga Cable Stitch Holders
We currently have 4 in stock.
Prym Yoga Cable Stitch Holders are innovative ergonomic cable stitch needles with a shaft which bends freely. So flexible, they can be bent to any shape you want - a hook, a U shape, a triangle, a bridge or corrugated. They combine smooth, drop-shaped needle ends and a needle shaft with grip. Plus, when not in use it can be worn around your wrist - no more misplacing your cable hook!
Several practical functions in one:
cable-stitch needle
auxiliary needle
stitch holder
stitch marker
Size:
4mm/US6 - 20cm/8" (2 hooks per pack)
 7mm/US10.75 - 25cm/10" (1 hook per pack)