f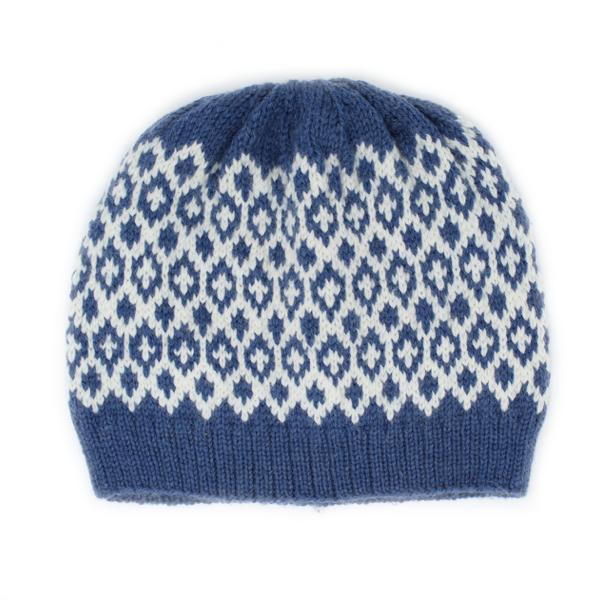 Reflections Fair Isle Hat Project
I was looking for a nice little intro level fair-isle pattern and came across this little beanie. Using 2 colours keeps things simple, and the pattern is straightforward and doesn't require carrying many long floats in the back, so it's easier to learn how to keep your tension consistent. Plus it's pretty.
We used about 51g of the Main Colour (blue) for size large (23″ circumference head) and it fits like a beanie, so if you want to make your hat larger or taller I recommend getting a second ball. We only used half of the white, so you're probably good there.
Yarn Options
We no longer carry the yarn we originally used, Cascade 220 Superwash Sport: 1 skein in each colour (904 colonial blue and 817 aran).
You can use 1 skein in each of any of the following yarns
Other Materials