f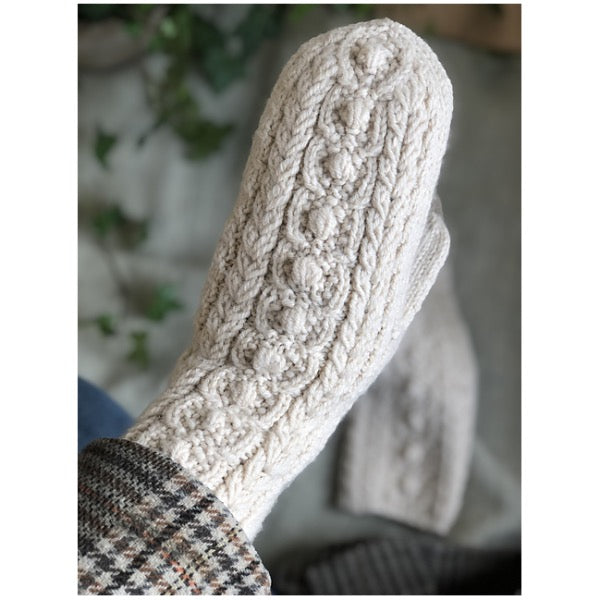 Saktevotter Mittens PROJECT
The chart is designed to make the knitting flow, even though the cables are placed closely together. For this reason, all the cables are knitted on the same row, followed by 3 simpler rows. The cable pattern is easy to memorize and not too difficult to knit, even if you haven't knit cables before. The mittens are knitted bottom-up and the thumbs are knitted at the end, using the ''afterthought'' method.

Size
The mittens are quite stretchy in width, and they will therefore fit a wide range of sizes. The length is adjusted by knitting fewer or more repeats.
S (Small, Womens), L (Large, Womens)
Length:

 

S – 18.5 cm, L – 21 cm (measured without the cuff). Fits hands with palm length S – 16.5-18 cm, L – 18.5-20.5 cm (measured from the wrist to the tip of the longest finger).
Circumference:

 

S and L – 17.5 cm (without stretching, corresponds to 8.5-9 cm width). The circumference is the same in both sizes and can be stretched comfortably to a circumference of 22 cm. The mittens will fit a palm measured around the knuckles' circumference (without the thumb) of 16 to 22 cm.
Materials