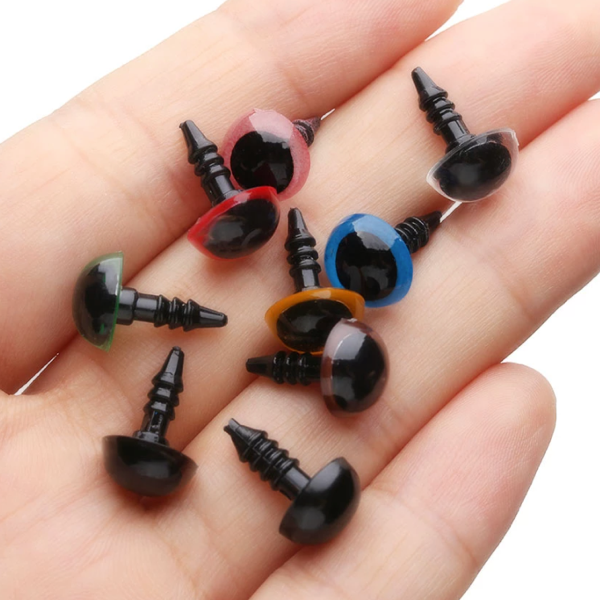 Shank Safety Doll Eyes: Colored
We currently have 18 in stock.
Safety Eyes are the perfect way to finish your Amigurumi projects. They are glossy, colored eyes with a black pupil, shank back and plastic washer for attaching. Great for a wide variety of kids's crafts including sock puppets, stuffed toys, dolls and much more.
8mm in diameter

12 eyes per pack: 2 in each of 6 colours (red, yellow, green, blue, brown, clear).