f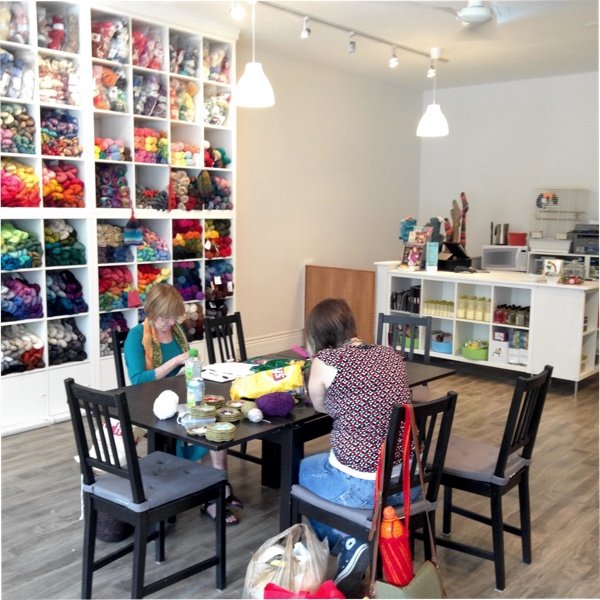 Sit & Knit
Sit & Knit is a social knitting group. We gather and chat while we knit and/or crochet. Sit & Knit is FREE and you can just drop in and join us. You don't have to bring anything other than yourself and your knitting/crochet (or you can purchase a project here). 
NOTE: Sit & Knit is strictly a social event, and instruction is not offered as part of the event. If you need help with your project please call us at 416-653-7849, we will assess your needs and make and make an appointment for you to come in for drop-in help or if it is more appropriate for a private lesson (or you can book online). You can read more about our free and paid services HERE.
If possible, we request anyone attending our social events please refrain from wearing perfume and bringing foods containing peanuts, as they are common allergens.
When: