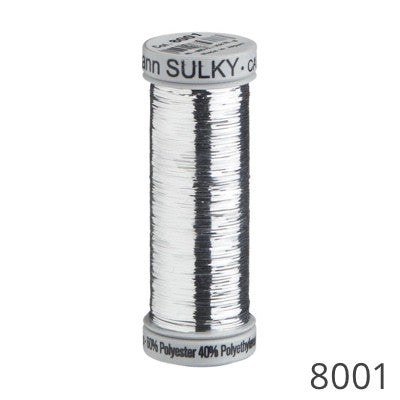 Gutermann Sulky Sliver Metallic Thread
We currently have 5 in stock.
You will be dazzled at how brilliantly reflective Sulky Sliver™ Metallic Thread is. Sulky Sliver is a thin, flat, ribbon-like, (solid-color) foil that is laminated with polyester, which makes it brilliantly reflective so you can add the ultimate sparkle to all of your decorative projects. We suggest holding a strand with another yarn for a hint of shimmer (try something fuzzy, like Rowan Kidsilk Haze or Berroco North Star).
229m per spool

60% polyester, 40% polyethelyne

For more information see the Sulky Website.