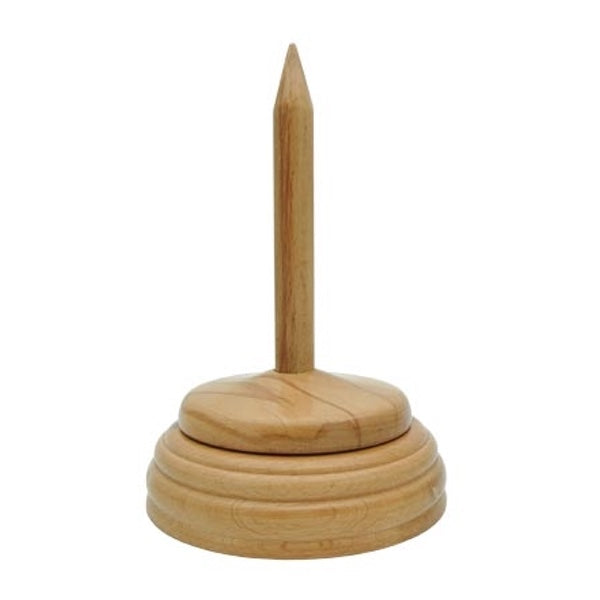 Estelle Beech Yarn Spindle
Made of Beech Wood, these Yarn Spindles are the perfect way to keep yarn freely flowing while you crochet or knit. Each spindle consists of a base with non-slip pads, and a removable top that spins on the base. Natural wax finish.
6" tall x 3.5" diameter.