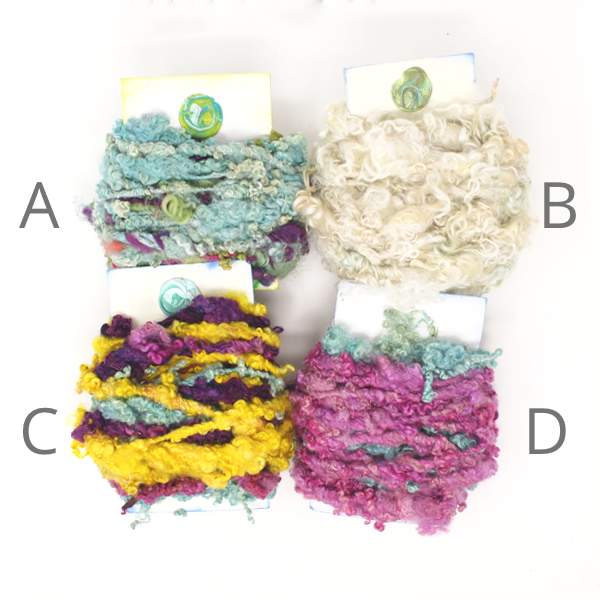 Studioloo Handspun & LED Art Yarn
We currently have 1 in stock.
New, from the noggin of Studioloo (aka. Cindy Cole) is Studioloo Handspum LED Art Yarn! If Art Yarn and a Christmas Tree had a baby, this is what you'd probably get. LED Art Yarn would make a very cool addition to weaving projects, especially wall hangings, or a fun cowl or hat for cold-weather outings like Nuit Blanche, Halloween, or just your regular pub-crawl.
LED Art Yarn is available in different lengths (10m, 5m, 1.8m, & 1m). Because it's spun together with LED lights, I don't think it should be submerged in water, nor should it be cut (well, you can, but then the lights won't work).
Note: all skeins have different yardage, weight, fibre content, and each is individually priced. Most are bulky weight, but there is no suggested needle size or tension.  All Studioloo Handspun yarns are available in store and is final sale.