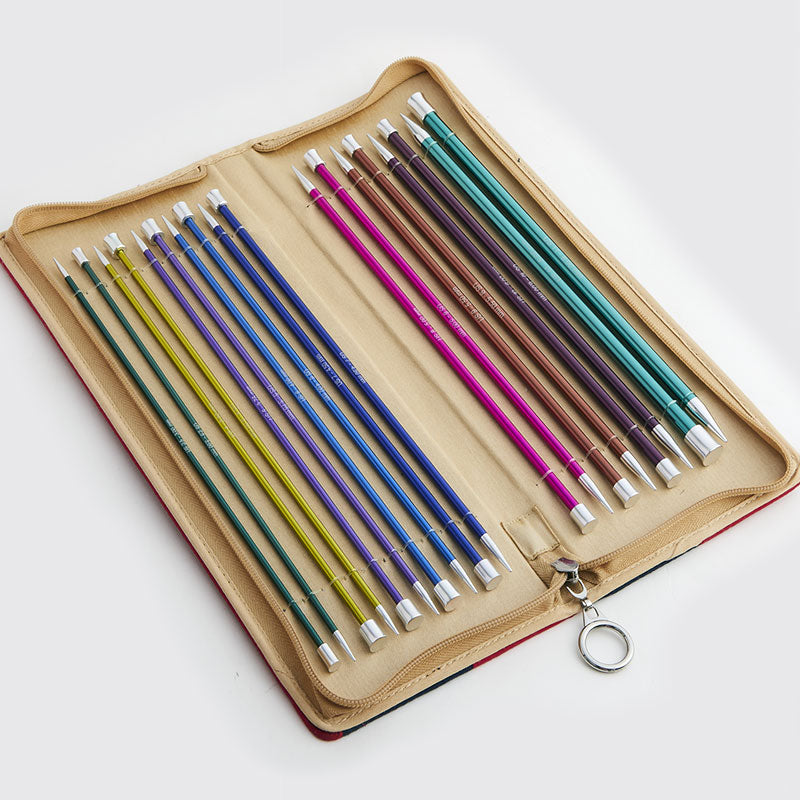 Knitter's Pride Zing Aluminum Straight Needle SET
We currently have 1 in stock.
The Knitter's Pride Zing single pointed needle set offers 9 popular color-specific sizes. The sets are available in 2 different length options for a variety of knitting needs. Sets come packaged in a fabric zippered case for easy storage. They are the ideal choice for those who prefer straight needles.
Knitter's Pride Zing single pointed needles are manufactured in superior grade lightweight aluminum that provides a smooth glide for all yarns. The points are flawlessly tapered and ideal for all yarns and every project.

Set Includes:
Needles sized: 3mm, 3.5mm, 4mm, 4.5mm, 5mm, 5.5mm, 6mm, 8mm (US2.5, 4, 6, 7, 8, 9, 10, 11)
Red & Blue Fabric Case