f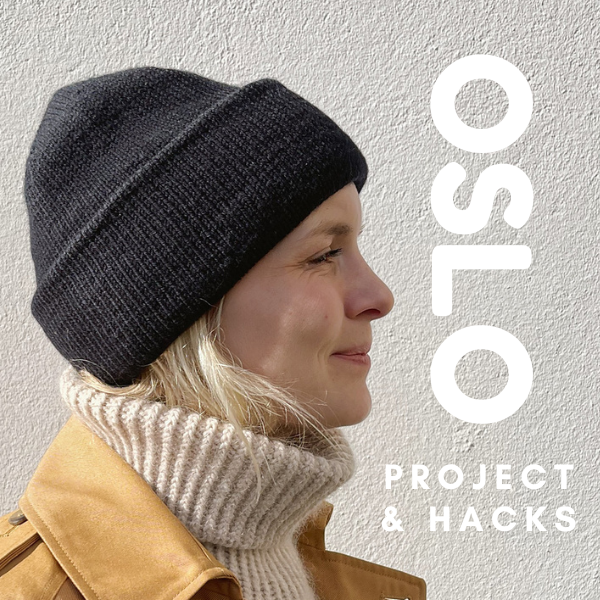 Petite Knit Oslo Hat PROJECT & HACKS
The Oslo Hat
I made an Oslo hat from Petite Knit (see below for link to the pattern) for my dad and while I was making it found a few hacks to make life (and knitting) easier! The hat has an interesting construction with a two-layer brim, making it extra warm. The pattern has you turn the brim over and seam it down, which is the kind of work I find a bit tedious, so I made a few changes (see video):
I used a single strand of Double Knitting weight Yarn

I used a provisional cast-on (I prefer the crochet cast-on)

When I was finished knitting the brim I picked up the provisional cast-on, put it on a spare circular needle, folded the brim in two and knitted the stitches from both needles at the same time. 
Size
XS (S) M (L) 
approx: baby (junior/woman) woman (man)
head circumference of approximately: 47-50 (50-55) 55-59 (59-62) cm OR [18½-19¾ (19¾-21¾) 21¾-23¼ (23¼-24½) inches]
Materials
I used Sandnes Garn Double Sunday for the project. It's a soft, springy 100% merino wool and I think it was perfect for the project. I made the largest size (which was pretty big) and used about 120g/260m. 
Other Yarn Options
Double Sunday is machine washable if you have a sweater or wool cycle on your machine. If you need a yarn that's absolutely machine washable, I suggest trying Berroco Vintage DK, Berroco Vintage Baby, Schoppel Edition 3. If you want more texture or something more luxurious try using Drops Soft Tweed, Fibre Co Acadia, or Fibre Co Road to China Light. To experiment with colour and marl two or more colours or make an ombre try Drops Alpaca (2 strands held together).
Mohair Variation
There's also a second version of this pattern knit with a strand of fingering weight yarn paired with a lace weight mohair. If you're into that kind of thing you could pair the following: