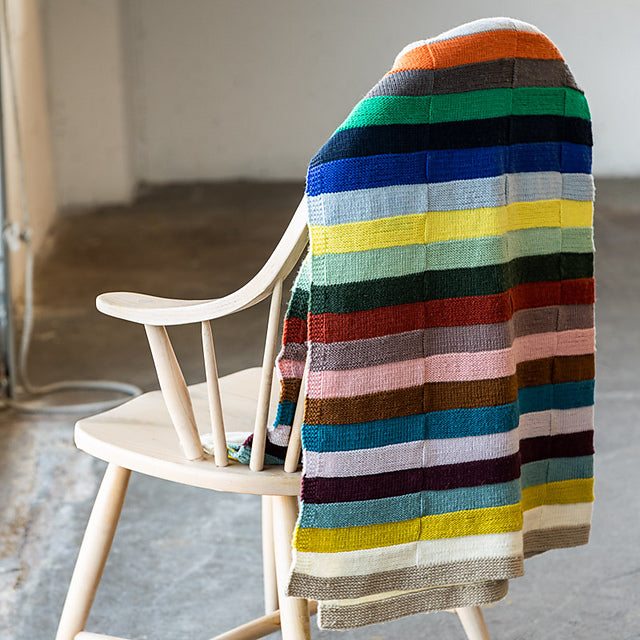 Blanket of Joy Kit PRE-ORDER
PRE-ORDER
This kit is a pre-order, which means we assemble it just for you!
The Blanket of Joy is a simple knit, which is also important right now … Keep It Simple, am I right? Simple bands of colour are knit in offset segments of stocking and reverse stocking stitch to create an easy, graphic combination of colour and texture. Sometimes the simplest solutions are the most brilliant! The pattern looks like it's suitable for novices and experienced knitters alike. Need some help with weaving in the ends? Check our our Skills Page!
Yarn
The project is a "lets see if we can find a way to use every colour in the crayon box" type of experiment.
I think BERROCO VINTAGE fits the bill perfectly – it's soft, comfortable, affordable, machine washable, and comes in a slew of colours. You'll need 1 skein in each of 22 colours, and we suggest using 4.5mm/US7 needles (or 5mm/US8 if you are a tight knitter). 
Kit Includes
Kit DOES NOT Include 
Berroco Vintage: Colours in Pattern Order
Berroco Vintage Chunky : Colours in Pattern Order